Let's start the the fact that Boulder has one of the best pedestrian malls in the country. Live music (in the summer), festivals, Farmer's market, eateries, pubs, and hanging out listening and watching the street performers. Shopping and hanging out is a finely tuned activity.
For the Bike –  Running – Ski Shops categories, all supporting their customer base participating in these activities.  These stores will not let you down in selection, service, and prices.


The Downtown Boulder Mall has a extensive history.  Once wooden sidewalks, now brick lined streets, explore the history, and most likely the shopping, dining and entertainment venues of the most well-known pedestrian mall in the world.
The Denver 16th Street Mall is a tree-lined promenade of red and gray granite that runs through the center of downtown Denver. It is the premier pedestrian environment in the Rocky Mountain Region.
Things to do in Boulder – discounts

Dance, Yoga & Street Wear… There is only one store to even consider for all dance needs, plus offering yoga, and street casual.


Best boot fitter in Boulder:
Larry's Boot Fitting


Here's an overview of shopping to get one started, including the best grocery stores. Everyone has got to eat. Right? Grocery stores in Colorado are simply amazing.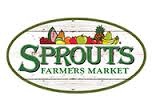 Vitamin Cottage, Natural Grocers