Tax rates in Colorado do not apply to market value but to assessed value. Assessed value is equal to a fraction of the market value. That fraction, called the residential assessment rate is recalculated regularly by the state. For tax years 2015 and 2016, it is 8.24% (for tax year 2014 the rate was 7.96%).
Assessment percentage is subject to change by the Colorado Legislature, as prescribed by the Gallagher amendment
and that figure is 7.2%.  The reason for the cuts is complicated, stemming from the little-understood interplay of two constitutional amendments — the Taxpayer's Bill of Rights and the Gallagher Amendment.
The   county   assessor   is   responsible   for   discovering, listing,  classifying,  and  valuing  all property in the  county in  accordance  with  state  laws.    The  assessor's  goal  is  to establish  accurate  values  of all  property  located  within the  county,  which  in  turn  ensures  that  the  tax  burden  is distributed fairly and equitably among all property owners.
           – Real   property   is   revalued   every   odd-numbered   year.    
           – Personal  Property  is  revalued  every  year.    
Property  tax calculations consist of several components:
           – property classification
           – actual value of the property
           – assessment rate
           – assessed value
           – tax rate
All  of  the  revenue  generated  by  property taxes  stays  within  your  county.  Property  taxes  do  not  fund any state services.

Key dates for challenging your Tax Notice:
–

June 1, 2017

is the deadline to appeal the property evaluation to the Assessor
–

July 1, 2014

to

June 30, 2016

are the date range for a property to be compared to similar homes sold in this 24 month period.
Detailed link to the appeal process
how property taxes are calculated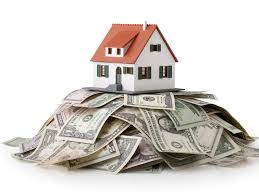 Cliff Daniels
Realtor
Active Properties
Boulder Colorado
720 434 1418
cliff@actprop.com