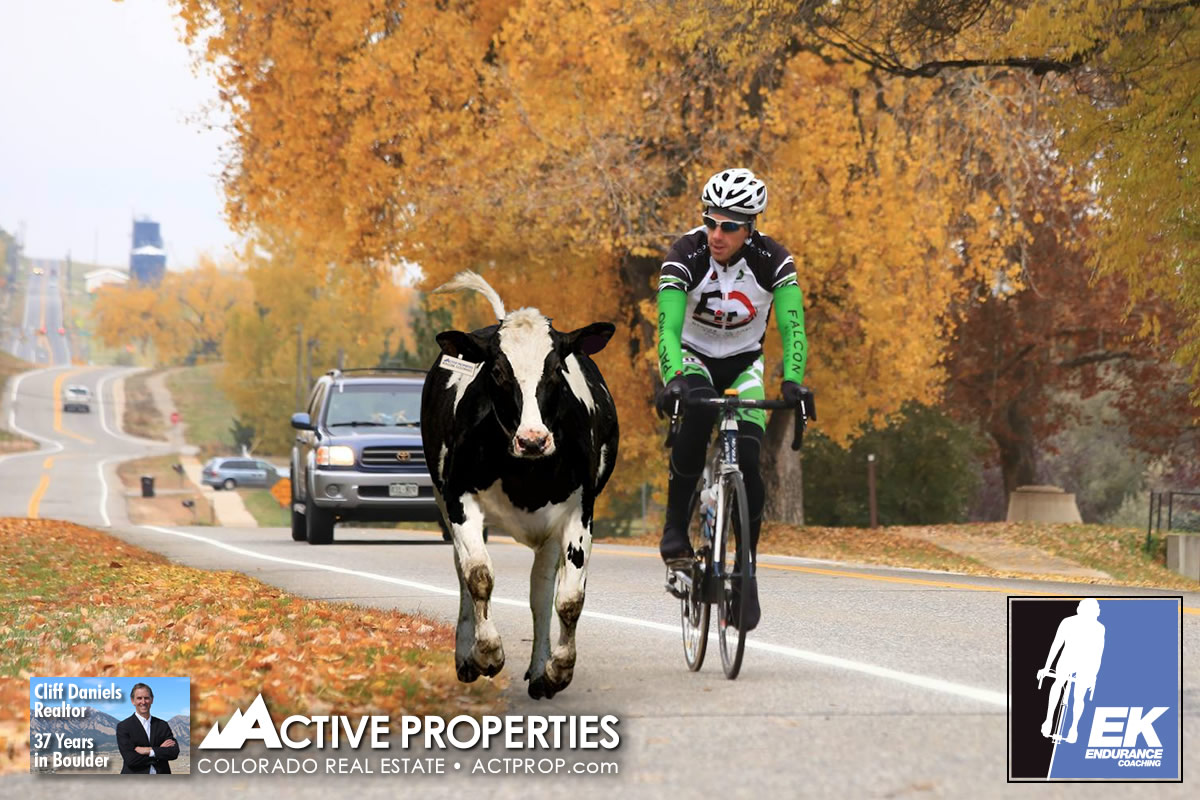 In her quest for athletic excellence, Shirley turns to EK Endurance Coaching of Boulder, Colorado. This Fall, Eric Kenney put Shirley on a tough regimen to prepare her for the Boulder Ironman 2015. Eric, owner and principal trainer for EK Endurance Coaching helps many athletes who live in Boulder to stay in shape all year around.
"The key to year round success is have a long term goal that reminds you why you are up so early in the morning sweating. You need to develop a passion for what you are doing and enjoying the journey. Enjoying the process is vital to any pursuit."
Coaching for 17 years, Eric has worked with all types and all levels of athletes. He brings this coaching experience, his psychological knowledge and his own athletic experience to each and every athlete he works with, including Shirley.
Whether you're a cow or a person, if you're considering a move to Boulder, or if you have a home you'd like to sell, Cliff Daniels of Active Properties is your Go-To Guy. After 37 Years in Boulder, Cliff knows just about everybody you'll need to know here. Including Shirley!