It's Colorado! No matter which season it is, enjoy the activities that Colorado has to offer. Pick any season, there is an activity associated to enjoy, be an activity for just that season (skiing), or year round, as enjoying the great hiking trails. Boulder / Denver is a very Out-Doorsy – health minded communities boasting 300+ days of Colorado sun a year. Pick an activity: Hiking, Skiing, Biking, Fishing, Hunting, there is something here for everyone. Swimming your sport? Join BAM (Boulder Aquatic Masters) that meets at Scott Carpenter Park pool.
CLIMBING • FISHING • HIKING • RUNNING • SKIING • SPECTATOR SPORTS
---


Colorado is home to 54 peaks, 14,000 feet high or more. These 14ers command the view, and the good part, there are 14er peaks for every ability to ascend.
Need a hike that may be a bit more easy to enjoy, not so technical, and still take in great views and the Colorado wild flowers? You are at the right place to link to all kinds of great hiking trail possibilities, including Rocky Mountain National Park.  Rocky Mountain Park is one of our nation's parks known for it's beauty, easy access, and wonderful hiking trails.
Click on these offered links, bring a pack for plenty of water, a lunch, hat, sunscreen, rain jacket, take lots of pictures, and enjoy.
List of Best Hikes Colorado Front Range

Rocky Mountain National Park
Rocky Mountain National Park #2
Eldorado State Park
Eldorado State Park 2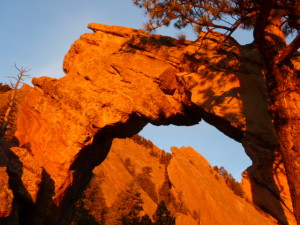 Shadow Canyon and South Boulder Peak and Bear Peak 
Indian Peaks Wilderness Area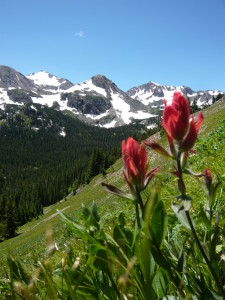 Trail overview of Indian Peaks
– Beaver Creek Trailhead
– Brainard Lake Recreation Area
– Buchanan Pass Trailhead
– East Portal Trailhead
– Fourth of July Trailhead
– Hessie Trailhead
– Mineral Mountain Trailhead
– Monarch Lake Trailhead
– Rainbow Lakes Trailhead
– Rollins Pass – Corona Lake Trailhead
– Sourdough Trailhead
– St. Vrain Mountain Trailhead


Biking is taken quite seriously in Colorado. And why not? This area is perfect for road, Xterra, or mountain biking. One can see the biking popularity in the number of bike shops per capita. Need a bike club to for persons to ride with that know the routes? It can be accommodated.
Who would not want to take advantage of wonderful trails, open spaces – bike out to Hygiene, or something with more elevation: Boulder to Ward for a fast descent. Colorado is home to the original Coors Classic. Now, Colorado sponsors the US Pro Challenge local staged events to participate, and the challenging citizen's week long event Ride the Rockies.
Here's links to the Colorado Cycle Calendar and other related events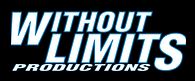 Xterra Cyclocross Criterium Triathlons
Boulder Colorado Area Bike Rides
Colorado Bike Rides and Events
2014 Colorado Cycling Events and Bike Rides


Teams and individuals come from all over the world to train in Colorado. High altitude, home to Frank Shorter, and access to all kinds of elevation gain training. Memorial Weekend is the annual Bolder Boulder. 50,000 entries, citizen, elite, and professional race a 10k through the streets of Boulder, ending in CU's Folsom stadium. The fly by over the stadium by the Air Guard is inspiring. But there's more, easy to tap the tip of the Running iceberg via the links below.
Named America's all-time best 10K
Additional extensive list of running events: Colorado
Additional training and Boulder area running events


Colorado is its own unique climbing mecca, both in rock and ice disciplines. Eldorado Canyon is the main attraction, featuring sheer vertical. Not ready for this kind of challenge, perhaps lessons at the Bob Culp Climbing School
Or practice indoors at:
Movement
or
Boulder Rock Club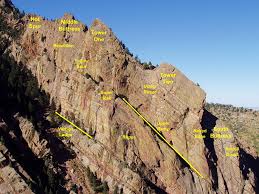 The climbing mecca…
Eldorado Canyon

What can anyone ask for in the ultimate ski experience:  plenty of vertical long ski runs, champagne powder, blue bird skies. How about white out conditions, 14 inches of new snow, 10-15 degrees of powder flying as you access any of the following:  China Bowl, Blue Sky Basin, Big Burn, Spaulding Bowl, Mushroom Patch on a powder day.  Glad goggles are a must.  That makes for a perfect day!
Best ski boot fitting shop in Boulder:
Larry's Boot Fitters
http://www.larrysbootfitting.com/
Send over your favorite ski run to be published.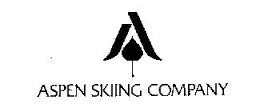 Aspen Skiing Company
Aspen Snowmass






Colorado is home to some of the finest cold water fishing in the nation. Home to the Rainbow, Cut Throat, Brown, Golden, Brook, Lake, Kokonee there's something here for everyone to try cast their rod in the South/North Platte, Colorado, Yampa, Rio Grande, Dolores Rivers. High altitude lakes, too many to name. And if you do not catch anything, you win anyway.  Just sit back and take in the beauty and fresh air.
https://www.colorado.com/activities/fishing
1) Where to go in Colorado
2) 10 Western Fly Fishing Spots
http://www.colorado.com/articles/10-western-colorado-fly-fishing-spots
Colorado State Fishing
– Statewide Conditions
– Stocking Report
– Fishery Survey Summaries
– Fishing Season Dates and Fees
http://www.coloradofisherman.com/colorado_fishing_reports.php
Fishing Report
Colorado Rivers & Lakes Fishing Map
Colorado Rivers & Lakes Fishing Map 2

Compliment your health: by watching the nationally recognized sport teams that Colorado has to offer the fans. Whether currently living in Colorado, or residing in another part of our nation, everyone will recognize most of these professional teams listed in this section. College Sports your preference? CU and CSU offer great big time national sports on the collegiate level.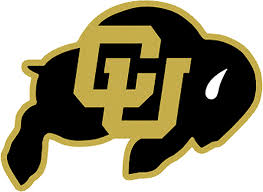 CU Buffalos
Pac 12 participating in Football, Basketball, Ski, Soccer, Swimming, Tennis, Lacrosse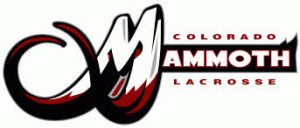 Colorado Mammoth