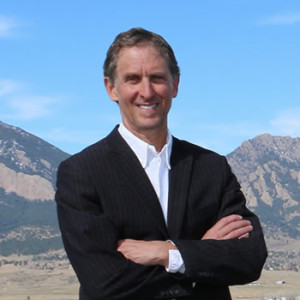 Considering listing your home or seeking a new property to purchase? With your upcoming real estate transaction, comes the line item of the realtor selection process.
Not only must your realtor get the job done, but your realtor must be a person you can rely on, plus the attribute of being easy to work with on the property transaction.

Part of the realtor selection process is the due diligence of checking references and reviewing testimonials.  Here's a start to review what clients have to say about working with Cliff / Active Properties.

Cliff Daniels, Realtor
Boulder, Colorado
720 434 1418
cliff@actprop.com
---
Gaines Family, Lafayette, Colorado
The Gaines Family tells us how great it is to have a broker like Cliff Daniels looking out for you!
Jeremy Salkin, Boulder, Colorado
This is a "Music Video" Testimonial by Jeremy Salkin of Big Gigantic, created from clips provided to Dangerous Media's creative director Jeffrey Wiener. Recorded by Cliff Daniels, Real Estate Broker extraordinaire!
Rosie Krupski Faber, Boulder, Colorado

Rosie Krupski Faber describes how awesome it is to find a new home, and what a great broker Cliff Daniels was, and how helpful he was with helping them navigate the challenges of the process.
Wayne Moore, Boulder, Colorado
Here is the video testimonial by Wayne Moore about working with Cliff Daniels of Active Properties. Cliff represented Wayne's residential and income property real estate transactions here in Boulder, Colorado.
---
More direct quotes

:
Colin Faber, Boulder, Colorado
Active Properties was so helpful in developing our sales strategy. I found him available, and supportive, and willing to go that extra mile to get the job done.
David Lupberger, Boulder, Colorado
I was originally very reluctant to use any realtor. I simply did not trust the profession in general. Active Properties shattered this illusion of mine with his professionalism and market knowledge
Holly Beggs, Boulder, Colorado
I could not go it alone in the real estate market without a true professional like Active Properties. Calls are returned promptly, and all my concerns were handled thoroughly, leaving me feeling that all my questions were good questions.