Welcome to
Active Properties Real Estate
and your landing page to pick up your postcard from your Photo Opportunity with Shirley.
– Your resource for real estate in the greater Boulder County – Denver area.
– Your Event link is below to pick up your Photo Op with Shirley. Just "click" on the event link below to visit and download your postcard.
Without Limits – Dash & Dine – May 12th – May 5th – April 21st
Let
Cliff Daniels
become your "Real Estate Resource" for the Boulder, Denver, Colorado. Meet Cliff and pick up one of these awesome Shirley Keychains. 
---
Summer OPEN Sprint    photo op with Shirley  Union Reservoir, Longmont  
            May 16th Saturday
            May 31st Sunday
Dine and Dash photo op with Shirley 
Boulder Reservoir,
Boulder  
             April 14th,21st-May 5th,12th,19th Tuesdays
---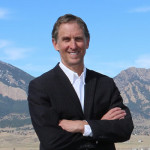 Cliff Daniels, Realtor – 720 434 1418
cliff@actprop.com
Third Generation Coloradoan. Continuing to live the dream – play and work in Colorado!
---
VIDEO TESTIMONIALS
What do Cliff clients think? Here's a few video clips from people who found their new home with Active Properties:
Gaines Family, Lafayette, Colorado
The Gaines Family tells us how great it is to have a broker like Cliff Daniels looking out for you!
Wayne Moore, Boulder, Colorado
Here is the video testimonial by Wayne Moore about working with Cliff Daniels of Active Properties. Cliff represented Wayne's residential and income property real estate transactions here in Boulder, Colorado.
Rosie Krupski Faber, Boulder, Colorado

Rosie Krupski Faber describes how awesome it is to find a new home, and what a great broker Cliff Daniels was, and how helpful he was with helping them navigate the challenges of the process.
 Jeremy Salkin, Boulder, Colorado

This is a "Music Video" Testimonial by Jeremy Salkin of Big Gigantic, created from clips provided to Dangerous Media's creative director Jeffrey Wiener. Recorded by Cliff Daniels, Real Estate Broker extraordinaire!
---
---
Contact Information